Has your plasma stopped turning on and the red light is flashing on you (8 Blinks)?  It may be the SS board with a bad set of capacitors.   At least it was for me.  I ordered similarly rated capacitors from China.  Here is a link to similar ones that I ordered. (Available on Ebay*: "Film capacitors CBB22 305J 3uF ±5% 250V P=27mm")  After they arrive I soldered out the old ones and got the new ones in and the TV works great!
If you are up for repairing it yourself you'll need to solder the old capacitors out and solder the new ones in.  So to begin (use extreme caution when working with plasma tv's!):
Unplug the TV.  Take off the back cover and look on the right side to find the offending board.  It is where the red square is (I already took the board out).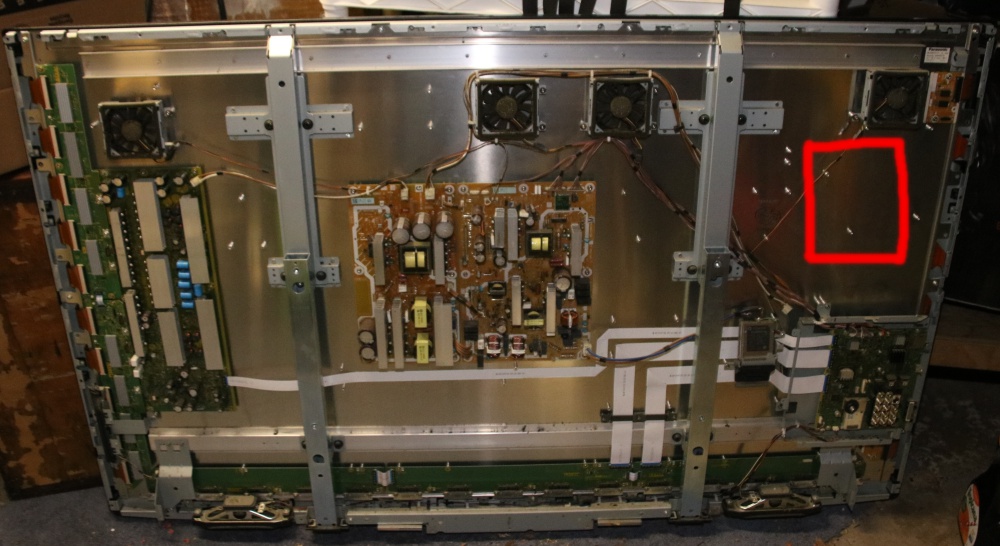 The board in question is the TNPA4979AB board (or the SS Board) here: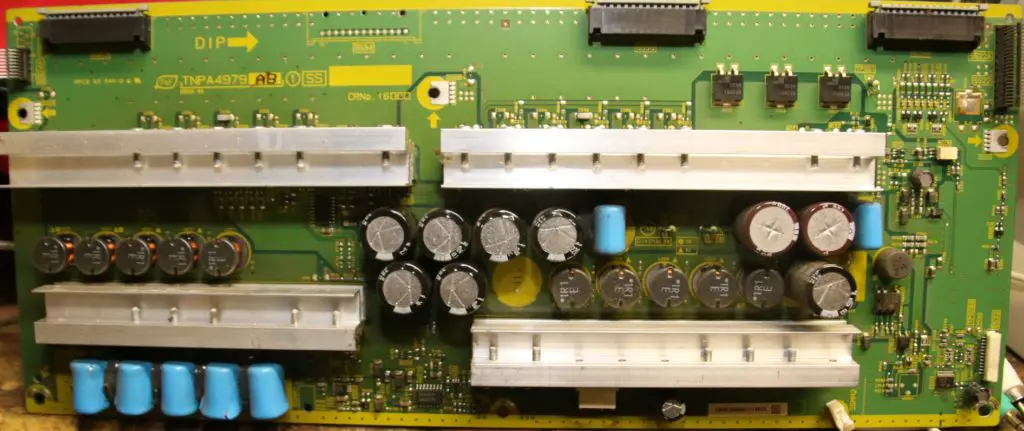 Look at the blue capacitors.  See mine have cracks in all of them.  These are the ones that need to be removed.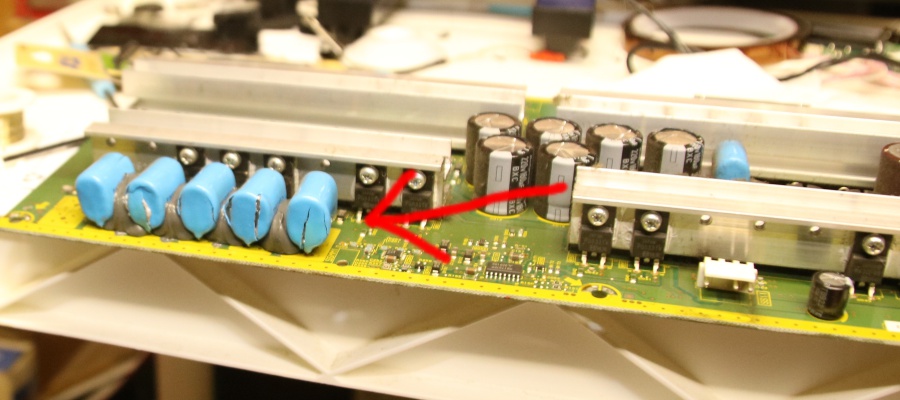 At this point I would recommend watching my youtube video on the process from this point.
* FrugalRepair may be compensated in exchange for featured placement of certain sponsored products and services, or your clicking on links posted on this website.  See Disclaimer page for more information.