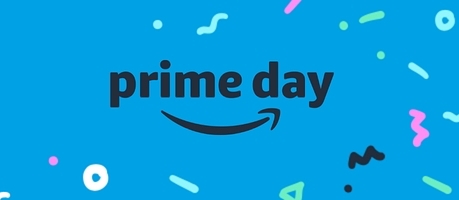 Amazon is planning another two-day event where many retailers are dropping their prices significantly. You don't want to miss out on these deals! Prime Day is June 21-22, 2021.
I have been keeping a list of items that I was planning to get and wanted to wait until Prime Day. If you don't have a list or would like some suggestions I created the lists below. You may want to refresh this list throughout the days on June 21-22 as I'll post any particular deals that I'm excited about. In general though, here are some things to keep an eye out for this upcoming Prime Day.
*some of the links below are affiliate links which means I might earn a commission if you end up buying something on Amazon. The prices for items are no different but a purchase can help support this website. Thanks!
Amazon Prime
To take advantage of Prime Day deals, you have to have Amazon Prime to begin with. Some of the best benefits of an Amazon Prime membership are the free two day shipping and access to Prime Video, among many other benefits. If you don't have Amazon Prime you can sign up for a 30 day free trial HERE.
My Amazon Storefront
I have some categories listed below but the main products I use and recommend are listed on my Amazon Storefront page. Shoot me an email if you have any questions about any of the items there or want to suggest something I should add. My email can be found on the contact page.
Tools
I've put together a list of the top tools that I recommend that I think every tinkerer should have on hand.
Check out that list here.
I've also been very impressed by these work lights. 20,000 lumens and only 180W. There is a great sale on these:
Solar Battery Generators
EcoFlow has given me the inside scoop on some of their Prime Day deals. If you are in the market for a battery backup for your home, camping, outdoor work, etc then keep an eye out for these deals on Prime Day:
Make Coffee without Plastic
A few years ago I transitioned away from the typical coffee maker to making coffee pour-over style. Not only do I think this produces better tasting coffee, I like that there is no more plastic involved in the process and eliminating any concerns about potential health issues with the hot water and plastic.
Other Deals to Watch For
I'll plan to keep this updated with deals that I find and any suggestions you all send my way.